About the Symposium
13
Hours International Seminar on Terroir
14
Top Terroir Wine Masterclasses
150
Top Terroir Wineries for Grand Tasting
20
Top Wineries for the Charity Auction Dinner
Organizer
Association Internationale des Terroirs>
Facilitator
The Terroir Renaissance International Wine Symposium is organized by TasteSpirit, China's leading platform of wine media and wine education. TasteSpirit is committed to providing professional content, knowledge and experience for wine lovers, aims to build the most viable wine culture community. TasteSpirit's advisory committee consists world-renowned wine critics and experts including Ian D'Agata, Bernard Burtschy, Jacky Rigaux and Paolo Basso etc. who provide extensive advice and support for TasteSpirit's content, education, and wine events.
Co-Organizers
Association des Climats du Vignoble de Bourgogne
Musique & Vin au Clos Vougeot
Shanghai Morning Post Dawen Information Development Co., Ltd.
Partners
FWS Wines From Spain
Alliance Française Shanghai
CVJ & Company Limited
St. Regis Hotel Shanghai Jingan</p
Zachys Asia Limited
Stemware Partner
Riedel
Wine Cabinet Partner
ArteVino
Why do we organize it?
"Terroir is the dream of mankind for thousands of years." Said by Mr. Aubert de Villaine, Honorary President of the Association des Climats du Vignoble de Bourgogne, co-owner of the Domaine de la Romanée-Conti, in his keynote speech in the first "Terroir Renaissance International Wine Culture Symposium" in 2015. His words touched countless Chinese wine lovers. Terroir, is the set of factors of natural environment and human including land, mountains, climate, human's customs and habits. Wine is representative product of terroir. And terroir is the foundation of all great wines. To understand and to share the great culture of wine, it's crucial to learn the concept and practice of terroir.
Part 3: Top Terroir Wine Grand Tasting
Venue:
3rd Floor of St Regis Hotel Jing An, No. 1008 Beijing West Road, Jing An District, Shanghai
More than150 Top Terroir Wineires
The Top Terroir Grand Tasting is organized by selecting top wineries with great terroir from wine regions all over the world. We have received much support from top wineries and first class importers of fine wines in China. Please find the whole list and detailed introductions of wineries by clicking the following button.
The whole day tasting on Sunday the Nov 29th 2020. With large amount of fine wines from diversified wine regions, every booth will provide a great opportunity for wine lovers and professionals to explore great wine terroir and to communicate with winemakers and winery owners. If you want to enjoy more great wines with enough time, whole day pass ticket is highly recommended.

Part 4: Prestige Dinner of Top Terroir
Venue:
3rd Floor of St Regis Hotel Jing An, No. 1008 Beijing West Road, Jing An District, Shanghai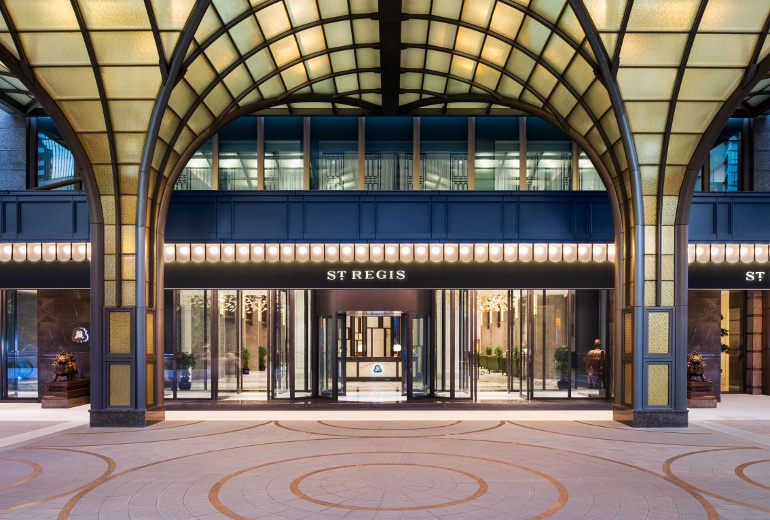 The charity auction dinner of top terroir will be a very important event of the International Wine Symposium, which offers a rare opportunity to enjoy dinner with global elites of the wine world including world-renowned wine critics, celebrities and key opinion leaders of China's wine industry. 20 top terroir wineries who will bring their top wines as lots for auction. With the generous support of the buyers and those wineries, the income of this auction excluding necessary cost will be used for supporting research projects on terroir under climat changing.
Interested in becoming a sponsor or partner? Learn about opportunities and benefits by contacting us, Tel: 021-62360991, Email: terroir@tastespirit.com
Partners of Top Terroir Wine Grand Tasting
First-Class Importers of Fine Wines